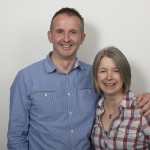 Matt and Angela Noble
Pastor
Matt became the pastor of City Life Church in 2006. Matt is married to Angela and they have three children, Ben, Jamie and Hollie.  Matt's heart is for the church to increasingly become that which God created it to be, a community of people bound together by Christ, loving one another, and seeking to see lives, communities and nations impacted by the Kingdom of God, and believes everyone has a part to play in that!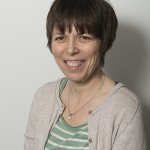 Lynda Sanders
Assistant Pastor (Children)
Lynda has been on the staff of the church since 2013, although prior to that she had been heading up the City Life Church children's work for the past 5 years in a voluntary capacity. Lynda is married to Tony and they have four children. Lynda's heart is for children and young people to know, experience and be empowered by God in a real and personal way.
Lily Preston
Assistant Pastor (Youth)
Lily is our Youth Worker and began in working with City Life Church part time in 2020. When Lily is not being a 'Youth Worker' she is a busy mum of 2 children and wife to James. Lily is passionate about young people in Cornwall experiencing God personally through The Bible and his Holy Spirit & thinks it's important that food is present! Aside from food and the bible Lily also loves body boarding, shopping and muddy walks in the rain.
Chris Cascarina
Pastoral Assistant
Chris has been helping with the Pastoral Care role since March 2015, and has been a member of staff since June 2016. Chris is married to Suzi, and he has four children; Daniel, Jade, Phoebe and Molly.
Chris believes that at the heart of the Christian message is the belief that people are special, and God puts a seed of greatness in everyone.  He passionately believes that God's love comes when we fulfil the needs of others, and speak the truth in love.
CLICK HERE to see Chris's newsletters and more about his pastoral work
If you would like to support Chris financially either regularly or a one-off gift CLICK HERE
Ian Pearce
Treasurer / Trustee
Ian worked for the County Council in Finance before retiring in 2011. He is married to Mary-Lynn and has one son who lives and works in London. A few months, after retirement, he took over the role of Treasurer which was a natural fit for him. For Ian it has been a privilege to serve God in this role for the Church.
Elders
The elders together with the Pastor, take the roles of; Establishing and encouraging the implementation of the overall vision for City Life Church;  Spiritual discernment and oversight;  Overseeing significant pastoral issues; Supporting the minister in the development and delivery of the preaching program; Consideration of mission and outreach opportunities;  Praying for the church and community;  Providing support to the minister.
The current elders are: Barney Trevivian, Hannah Harris and Sharon Patterson.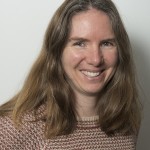 Hannah Harris
Elder / Trustee / Whole life Discipleship
Hannah is a wife, mother, local authority employee and part of the church leadership team. She also has other labels like friend, neighbour, shopper, football mum, tennis player….her heart is for everyone to discover that God is interested in and wants to be a part of every aspect of our lives. Her role is to support, equip and resource people to live life fully the way that God made them to live.
Barney Trevivian
Elder / Trustee / Worship Leader
Barney has been in church leadership for a number of years. His main passion is leading worship and to see the church family released into uninhibited worship of Jesus. He still works part-time in his business as a graphic designer and is using his gifting to support those within the fellowship who are both in full-time and part-time ministries, as well as the supporting church activities across the board through printed media.
Sharon Patterson
Elder / Trustee
Sharon is the mother of four adult children and grandmother to three grandchildren – soon to be four.  Sharon leads a home group and believes that building relationships at this level is crucial for church growth.  She is now retired but previously worked for Children's Services and the NHS.  She values the strong focus that City Life Church has on 'whole family' spiritual health and reaching out in God's love to all.
Deacons / Trustees
In addition to the Pastor, Treasurer (Ian Pearce) and elders, the Deacons have the main responsibility for carrying out the duties of the Trustees at City Life Church. Much of the work of the deacons is carried out behind the scenes but it is underpinned by prayer and always with the vision to release God given potential in mind. At City Life Church the deacons are responsible for: Financial management and giving; Management & development of buildings;  Meeting our legal requirements (e.g. Equality Act, Child protection, Health and Safety);  Oversight of the church's activities (linking with the ministry team leaders and eldership);  Oversight of administration;  The welcome and assimilation of new people to the church; Oversight of the fellowship fund;  Seeking to maintain unity in the Church.
The current deacons are: Rosie Gordon, Helen Lewis, Helen Holmes, Malcolm Salmon and Graeme Penwright.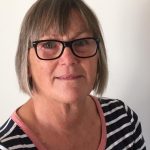 Helen Holmes
Church Secretary & Deacon / Trustee
Helen has a professional background in secondary and further education and was previously our designated person for safeguarding prior to being appointed as church secretary. She is married to Marten and they have two sons and five grandchildren. She is general secretary for OAC (Open Air Campaigners), a charity bringing the gospel to the streets & schools in innovative and interactive ways.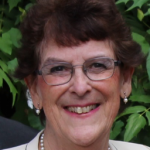 Rosie Gordon
Deacon / Trustee
Rosie is married to Philip and they have three grown up children, Tim, James and Eleanor – who is married to another James! She is an occasional Maths teacher and tutor, runs a Brownie pack in her village, and is the IT Meet Manager and record keeper for a local swimming club as well as being a deacon/trustee. Rosie also heads up the prayer team.
Graeme Penwright
Deacon / Trustee
Graeme has been part of our Church family since 2015.  He has two amazing children and is enjoying journeying with them as they grow up.  Graeme's role includes assisting with the maintenance of the premises alongside Paul and Gerald, updating the church website and YouTube channel, technical support, discipleship and helping with children's ministry within the church and community.  Graeme enjoys discovering the powerful word of God through an apologetic approach and unpacking the bible to make it accessible to others. 
Area Ministry Teams
The aspects of work of the church are divided into six different areas. Each area has a coordinator or coordinators who organise team meetings and act as a link with the wider leadership and church. The six areas are:
Youth and Children's
People – Including welcome, small group leaders, mentoring and pastoral care
Services & Worship – Including all the bands, worship leaders and AV
Community Transformation – Prayer on the streets, Trelander, Dads and Kids, CAP etc;
Supporting Missions – both overseas and local
Prayer – co-ordinating the prayer life of the church.