Welcome to City Life Church.
(Formerly Truro Baptist Church)
If you are new to City Life Church, or are thinking about coming along, whether to a Sunday service or to any of the events and activities that we hold, we want you to know that we will do our best to make sure you feel welcome.
At City Life Church Truro we love Jesus, we love the city of Truro and the surrounding area, and we believe He has got big plans for His church and this community.
Sunday Gatherings
The weekends at City Life Church tend to be the time when we gather in larger groups to encounter God's presence together and be inspired, challenged, encouraged and equipped for the days ahead. Each weekend has a slightly different format and focus – you can see that below.
Because we recognise that not everyone can get into the building, or may not want to at this time, we will continue to livestream two gatherings a month on our Facebook channel, on 2nd and 4th Sunday. These will also be uploaded to our YouTube channel.
1st Sunday (ARISE and GO!)
This is an intergenerational gathering when we intentionally focus on the different parts of ARISE (a series of foundational principles that we build on as a church). The aim for these times is for everyone to explore, engage with, and really think about what it means to walk in these principles that are central to our life as a church.
2nd and 4th Sundays (ARISE and GROW!)
The emphasis these weeks is on building everyone up from the Bible, with more time given to creative and inspiring teaching and will usually be followed by a time of response to what we believe God is saying to us. While the talk is happening the children will go to Powerhouse or Youth groups where they will encourage each other to GROW in Jesus. These gatherings will be livestreamed.
3rd Sundays (ARISE and GLOW!)
The Bible talks about God generously giving good gifts to his children. The Bible also tells us that God has done everything through the Cross for us to experience healing, restoration, and peace. The emphasis of these Sundays is to really explore and experience this together. There will be a shorter talk and lots of time for worship and praying and ministering to one another.
Sunday services Online
For those who do not feel comfortable entering the building we will still live stream our Sunday services via Facebook live from 10am on 2nd and 4th Sundays.
This approach will allow you to interact via the comments at appropriate times, such as when we pray.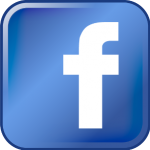 Sunday's Services: Listen again
Visit the "Listen again" page where you can catch up on our Sunday services.
Sunday's Services: Watch again
Visit our YouTube Channel to rewatch or catch up on our Sunday services & Word on Wednesday videos.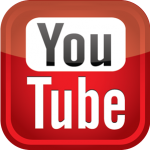 May the God who gives endurance and encouragement give you the same attitude of mind toward each other that Christ Jesus had,  so that with one mind and one voice you may glorify the God and Father of our Lord Jesus Christ. (Romans 15:3-6)
Toddler & Baby Groups
Sessions full of activity, toys, outdoor play, craft, soft play, story time, music, friendship and refreshments.
To book a place please email: children@citylifechurch.co.uk or call: 01872 241984
Monday morning, Wednesday morning,  Wednesday afternoon & Thursday morning
The apostle Paul wrote this amazing letter to the churches in Ephesus and the surrounding region around AD 62 while he was imprisoned in Rome (it was during this time that he also wrote to Colossians and Philemon).
The City of Ephesus was the most important city in western Asia Minor (now Turkey). It had a harbour, was part of a major trade route and was a commercial centre.  It was also a centre for pagan worship with a temple dedicated to the Roman goddess Diana dominating the city.  Ephesus was a centre for Paul's evangelism for about three years during which time the church there flourished.
Paul's message to the Ephesian church does not tackle any particular error or problem.  Paul simply wrote to really encourage his readers, that they might understand better the extent of God's eternal purpose and grace and come to further appreciate God's intent for the church.
There are three clear themes running through the letter
– Firstly that Christ has reconciled all creation to himself and to God
– Secondly that Christ has united people from all nations to himself and to one another in his church.
– Thirdly this has to make a difference to every area of our lives as Christians
We are going to spend the whole month looking at this letter so you may want to look at commentary alongside your reading – Tom Wright's 'Ephesians for Everyone' is a very good.
The Bible Project have a really good overview of Ephesians that you may find helpful.
Word on a Wednesday:
Some weeks we record a longer, more in depth talk which follows the reading programme. These are available from the church's  YouTube channel
Following the uploaded recordings, we gather in Church and on Zoom Wednesday's at 7.30pm to consider the related questions and pray together.
CLICK HERE to see the latest word on Wednesday's.
We encourage you to arrange your own Bible study groups throughout the week to discuss these videos.
Please contact the Church office for details of how to connect to our Zoom gatherings.
Climate and Environmental Crisis declaration.
Following on from the world leaders meeting in Glasgow for COP26 in November to make critical climate decisions, City Life Church has joined with many other churches and organisations across the UK to declare that this is an issue that matters greatly to them.
As Christians we recognise that care of the planet is a matter that is on God's heart and therefore on ours too.  We recognise that God has called us to take particular care for the world's poorest who are most affected by damage to the planet resulting from climate change.
Whilst recognising the gravity of the crisis, the church is also confident that there is hope for the situation and that humankind has the potential to bring about the radical change that is needed to address the challenge.
The church commits to taking action on both an individual and corporate level to minimise their impact on the environment and bring about hope and restoration.  
Dads & Kids is back!!
Starting in February, here are the dates for the next few months.
Saturday 5th February
Saturday 5th March
Saturday 2nd April
Saturday 7th May
Saturday 4th June
Saturday 2nd July
There are going to be all the usual activities (and egg and bacon butties of course!) We really hope to see some of the old faces … and some new ones too!
See you there if you can make it.
Matt
CAN WE PRAY FOR YOU?
As one of the churches in our city we are praying this blessing of God's hope, joy and peace for you and your household.
If there is anything specific you would like us to pray for then please let us know through our website, by email, or by leaving a message on 01872 241984 and we will pray.
You don't have to leave names or contact details if you would rather stay anonymous, we can still pray.
CLICK HERE to send us your prayer requests.
Psalm 23 by our
Powerhouse Children & Team
During lock-down the powerhouse children & team members joined together to make this short video on Psalm 23.
Music by Klaus, Healing Waters. Pure Worship.