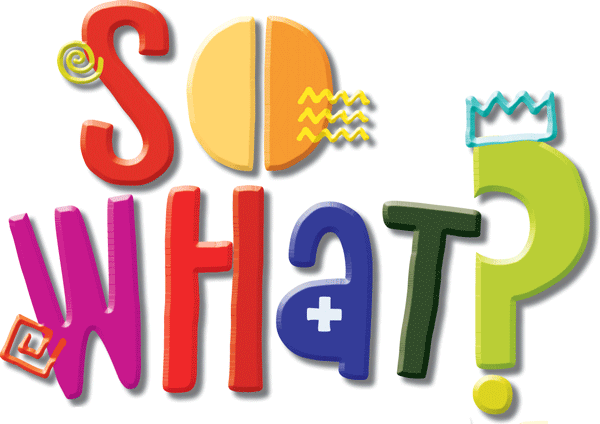 So What? Children's Network Hub
Children's Network Hub gathers several times a year over breakfast to inspire, equip and empower those who are involved with children and families through the local church. We will meet together to share ideas and experiences, learn from each other, have focus sessions, and pray and worship together.
It was brilliant to welcome so many of you to the So What? conference with Rachel Turner in October, If you have any feedback it would be great to hear from you.
Don't forget to like us on our Facebook page: So What? Children's Hub

Children's Breakfast Network Hubs in 2020
Saturday 21st March Postponed
Unfortunately the So What? Children's Network Hub on 21st March has had to be postponed. Keep your eyes peeled and we will inform you of a new date.
More details to follow after Easter.
Saturday 27th June 9.30 – 11.30am @ City Life Church
We have had a great time at our Breakfast Hubs in 2019, it's been wonderful to see you all, it's really encouraging how this Network is growing and developing.
Thank you for getting in touch about how you are being resourced through the Hubs and sharing your stories about children encountering God through your ministry with children and families.
Below is a small sample of the feedback we have received over the past few years:
"So What! Does exactly what it says! Challenging us to look and ask what does it mean for the children we work with. Invaluable reflection."
"Myself and my friends took notes all day from the great ideas she had to share. I am sure we will be using them and referring to them for a very long time, and hopefully, sharing with others. The day was made very special by the warm welcome we received and the huge amount of preparation yourself and your team had put in. It must have taken a lot of work and effort, yet to us on the receiving end it was a great blessing. You catered for us in a way we had not expected and it made the day more than enjoyable."
"It was a great opportunity for our churches children's ministry team to attend this event with a globally recognised speaker. We gathered some great ideas and were able to reflect on our current practices and make
positive changes. The whole day was superbly resourced, with opportunity to purchase items. The speakers were engaging and enthused the audience and the room was laid out and equipped with inspiring ideas. We were well catered for with tea and coffee in continuous supply and cakes!! A great day and I am very pleased we went with our team."
"Thank you for a most enjoyable conference that was definitely Spirit led. I look forward to further networking next year."
If you are interested in receiving notification of these Hub gatherings please complete the online form below or CLICK HERE to download the form and post it to:
City Life Church
Chapel Hill
Truro
Cornwall
TR1 3BD
Tel: 01872 241 984
We will process your personal data in line with the Data Protection Act 2018.
For more details please see our Privacy statement – Communications for events we run.
Childrens Network Hub Contact Consent Form